A ROUNDTABLE WEBINAR ON RESEARCH ETHICS
STUDENT RESEARCH POSTER CONTEST
This program aims to recognize the students' work visually in Public Affairs, specifically in governance, extension, education, agriculture, community development, community health, and gender. This event will help students build a network with other social scientists from different institutions across the country.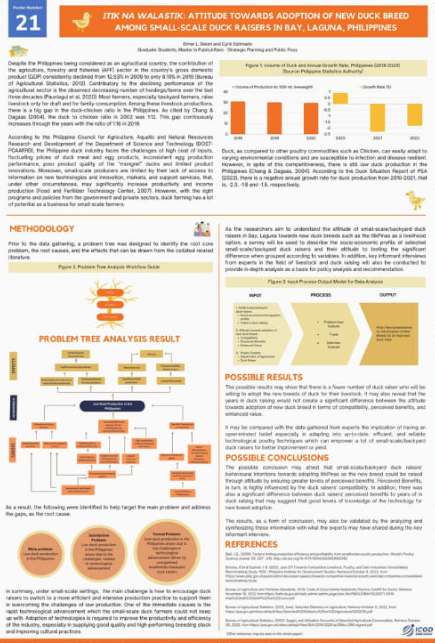 Cyrill Estimado & Elmer L. Delen
ITIK NA WALASTIK: Knowledge and Attitude towards Adoption of New Duck Breed among Small-scale Duck Raisers in Victoria, Laguna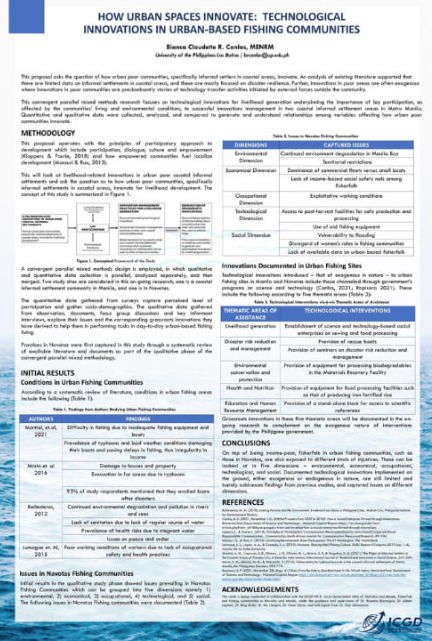 Bianca Claudette R. Canlas
How Urban Spaces Innovate: Technological Innovations in Urban-based Fishing Communities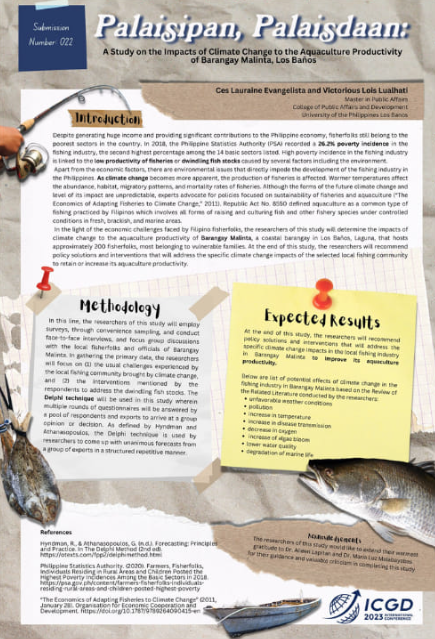 Ces Laurine Evangelista & Victorious Lois Lualhati
Palaisdaan, Palaisipan: A Study on the Impacts of Climate Change and High Fuel Prices to the Fishing Productivity of Barangay Malinta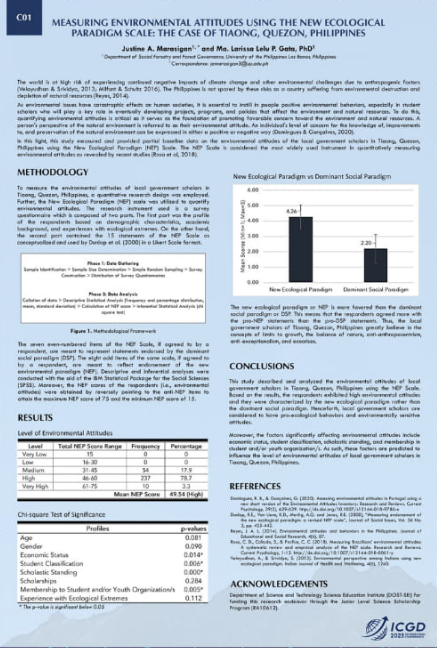 Justine A. Marasigan & Ma. Larissa Lelu P. Gata
Environmental Attitudes of Local Government Scholars in Tiaong, Quezon, Philippines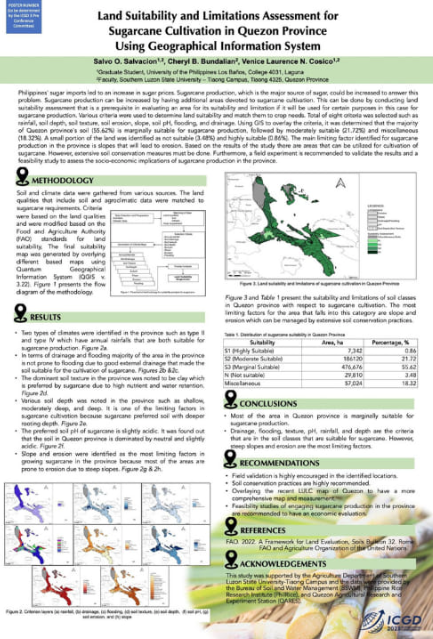 Salvo O. Salvacion, Cheryl B. Bundalian, & Venice Laurence N. Cosico
Land Suitability and Limitations Assessment for Sugarcane Cultivation in Quezon Province using Geographical Information System
Hanna Angela Quilloy, Hannah Christhea Therese Aggabao, & Cheska Mae Marcial
An Analysis of Vote-buying Culture among the 4Ps Beneficiaries of Los Baños, Laguna and its Role in the Exercise of Fair and Free Political Elections using the Public Choice Theory
Ariel N. Delfino, Emmanuel A. Onsay, & Kevin C. Baltar
Developing a Payment for Ecosystem Services Scheme for Waterfalls' Conservation and Protection in Lagonoy, Camarines Sur, Philippines: Cost-benefit and Willingness to Pay Analyses
CATEGORIES: On-going and Completed Research.
On-going research: A project that is in progress and doesn't have analyzed data to be presented.
Completed research: A research project that has analyzed data to be presented.
UPLB students (undergraduate and graduate) currently enrolled in this First Semester, AY 2022-2023. In case of collaborative submission, the lead author should be an enrolled student, and all authors should have consent by approving the proposed poster before submitting it.
Is it innovative research? What are the contributions to the existing literature?
Can the audience understand the poster without the author explaining it?
Are the visuals interesting to look at?
Date of awarding: 1 December 2022.
Only the top ten best posters will be invited for the awarding.
Awards: ON-GOING RESEARCH CATEGORY: 1st, 2nd, 3rd. COMPLETED RESEARCH CATEGORY: 1st, 2nd, 3rd.
Additional award: People's Choice.
MARIA KRISTINA G. ALINSUNURIN
Assistant Professor and Chair
3rd International Conference on Governance and Development